6th August 2013 - Important announcement:
The race is moved to the next year (2014) because of technical reasons! The exact date will be confirmed later. Eventual entry fees will be refunded.
13th March 2013 -
Check out our facebook, Nick from offroad club sent us few videos capturing some sections of the rally path he rode beginning of this year.
12th March 2013 -

Check out latest route updates with specials & liasions indicated. The route might slightly change after Winter's gone, some of the sections are not passable at the moment to check.

Total distance is 1884.77 km
SS - 481.27 (red line) and LIAISON 1403.50 (blue line) km.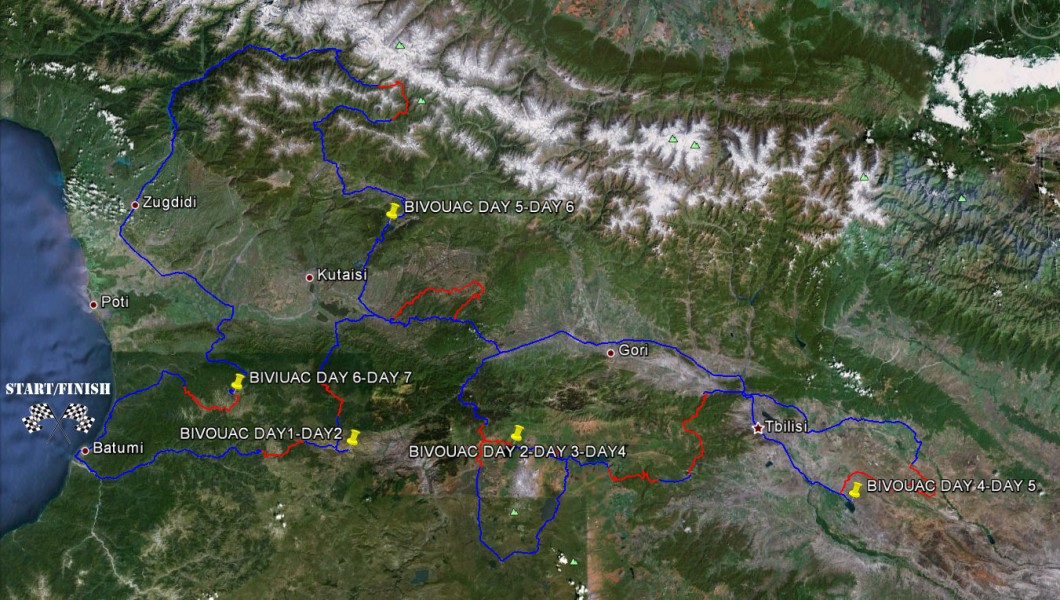 15th January 2013 -
The route leads through places with topografical interests, beutiful landscapes and various terrains (rocks, gravel, mud, sand etc.). Rally starts off in Batumi and the very last part takes place in Caucasus Mountains. Thanks to David Soselia, head of Offroad Georgia club we can await pretty good race, because those guys know their mountains like no other. Stoked!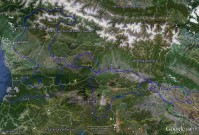 17th Novemeber 2012 -
Registrations are open for the first 200 teams!
15th November 2012 -
The start of the rally is set to August 2013. All registered participants will be kept updated via email filled in the registration form (driver's email column)
11th November 2012 -
For those who'd like to take advantage of transporting their vehicles to Georgia and travel by air, we can arrange transportation of all vehicles and cheaper flight tickets. If you enroll, let us know at the end of registration and we'll come back to you. Please note, that at least 20 vehicles/teams must require such service in order to fill the transportation truck. If we dont fulfill this number, no transportation can be made and you'll be informed in advance.
1st October 2012 -
Rally Georgia is proud to welcome OFF ROAD CLUB GEORGIA to our project! David Soselia and guys are in charge of planning the route as they know their place like no other. Radical!